Quality, Trust, Experience. Since 1947
At A.B. Veirs and Sons Paving, we have earned the position of trusted industry leader through our commitment to excellence.
Asphalt Paving Since 1947
Committed to excellence
Welcome! We have been a full-service asphalt paving company in the Washington DC metro area for over 73 years. In that time, we have paved many local landmarks, commercial shopping centers, and residential areas.
Our humble beginnings started in Rockville, Maryland on a farm owned by Alvin B. Veirs. Today, we own and operate state-of-the-art equipment and employ the most professional and highly-skilled team members in the industry.
Over the years, we have served property managers, homeowners associations, general contractors, government officials, builders, houses of worship, schools, homeowners, and more!
If you are looking for the best asphalt paving contractor near you, please call us at 301-670-3800 for a free consultation!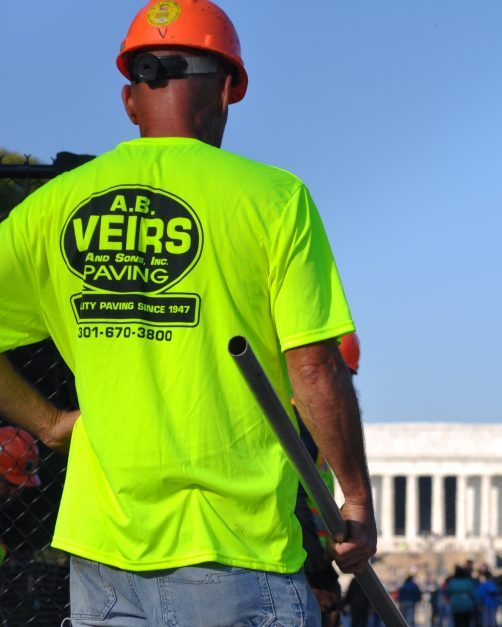 "A.B. Veirs is a top-notch asphalt subcontractor in the DC Metro area! They have the experience, drive, and capability to get the job done, no matter the size or complexity Their honesty combined with their professionalism, reliability and commitment to quality paves the way for successful projects time and time again!"
-Leaha M

"The repaving [project] was the largest roadway restoration project in the Village's history aside from its original development. Throughout my tenure with the Village, I have never had a contractor or their employees be as responsive as yours. Many a time the forethought of your employees mitigated potential issues during repaving operations."
-Michael Y

"Veirs Paving has done work for our complex for many years. Both big jobs and small. The quality of your work has been outstanding and your cost extremely competitive. Whether it's the planned work or an emergency situation, I know I can count on Veirs. I would recommend your company highly to anyone."
-Ed V