Asphalt Paving Contractor Services
Full service paving contractor
At A.B. Veirs and Sons Paving is an asphalt paving contractor that offers full service solutions for your paving project. There are many techniques used to install asphalt, and we will work with you to determine the best method to meet you budget and objectives.
Many of the techniques mentioned below can be combined to complete a paving project. Whether your project is a road, parking lot, sport court, patch, or driveway, we can recommend the most effective way to complete the project.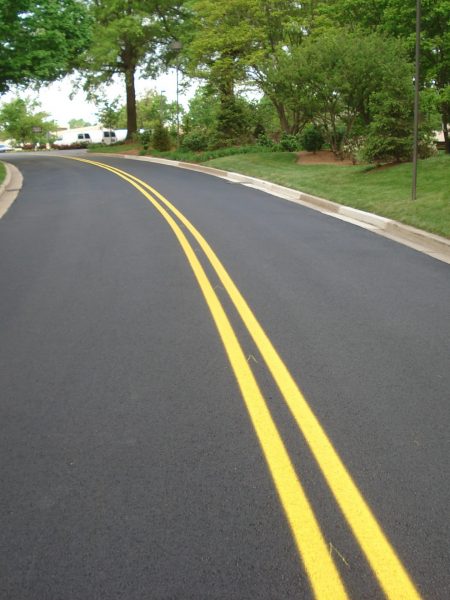 Asphalt Milling
A milling machine is a state-of-the-art piece of equipment that allows for precise rehabilitation of existing pavement. A milling machine can grind up existing asphalt to a custom depth between 0.1″ – 12+". The ground up asphalt can then be recycled by following state highway procedures.
Surface milling is typically considered to be between 0.1″ and 2″. This allows us to fine-tune the grading of the existing blacktop to help achieve positive water drainage on the new asphalt surface. If necessary, it also allows us to completely remove the top surface (i.e. wearing course) to allow for a mill and overlay and tie-in to existing structures such as curb and gutter.
Full depth milling is when the milling machine digs out the entire depth of existing asphalt (surface layer and base layer). This allows us to patch repair failing asphalt down to the subgrade (dirt or stone). The most common sign of full asphalt failure is alligator cracking.
As your asphalt paving contractor, we can recommend the best milling approach to ensure a premium finished product.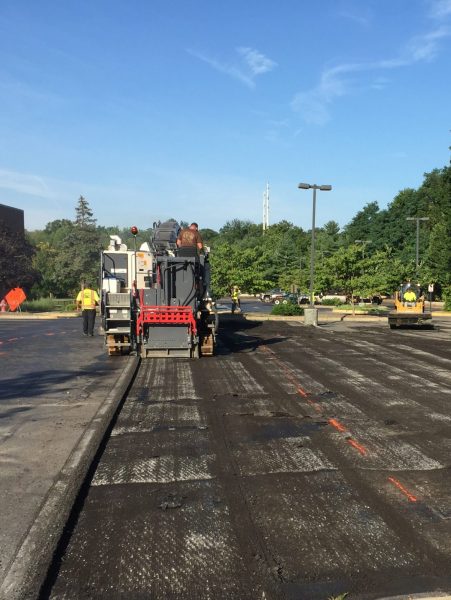 Asphalt Overlay
An asphalt overlay is when we repave the surface layer of pavement. The surface layer thickness is typically between 1.5″ to 2″ thick, depending on the intended use of the blacktop. An overlay typically happens after the milling machine prepares the existing asphalt.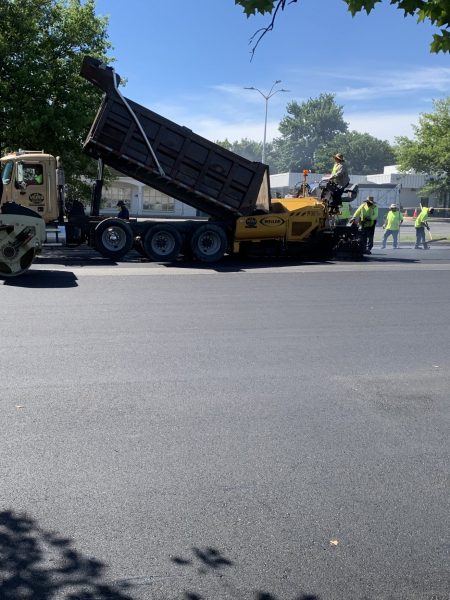 Fine Grading
Fine grading is usually the first step when paving a new project, and consists of preparing the dirt subgrade for the new asphalt. We use our fine-tuned equipment to smooth out imperfections in the dirt. Starting with a smooth subgrade allows for a consistent and even final asphalt thickness.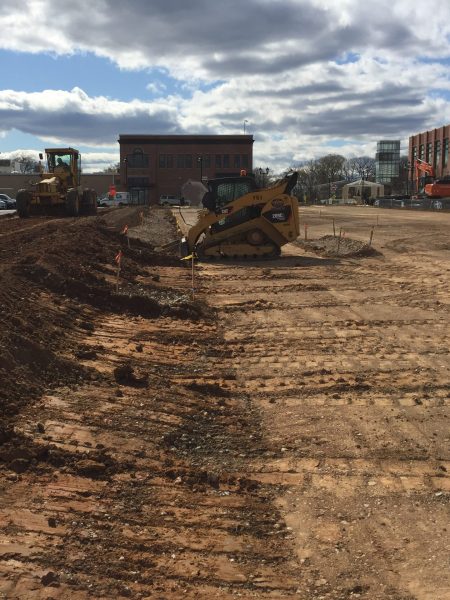 Stone Installation
Typically, stone is installed between the dirt subgrade and the asphalt. Stone acts as a barrier between the asphalt and dirt to protect the asphalt from movement such as expansion and contraction. It also adds some structural integrity to the overall design.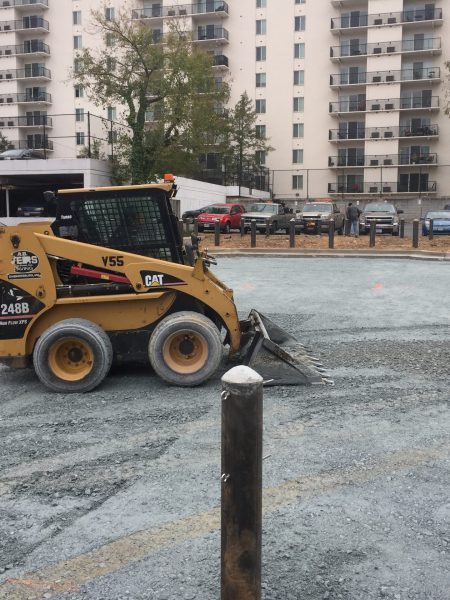 New Paving
New paving is installed in multiple layers (one or more base layers, a binder layer, and/or final surface layer). The final thickness of all combined layers is different for each project, and varies depending on anticipated traffic loads and the subgrade conditions.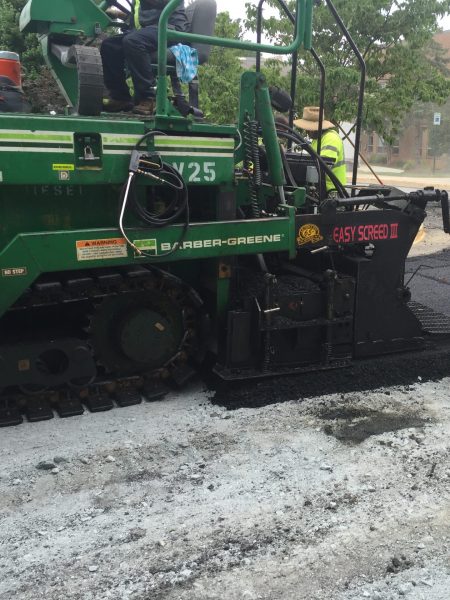 Patching and Full Depth Dig-out
Asphalt needs to be patched to its full depth if it is showing signs of structural failure. Simply overlaying failing asphalt will cause the overlay to fail in a short period of time. Patches can either be "finish" patches that repair a broken area without repaving the entire project, or they can be "base" patches that repair the broken area prior to an overlay of the entire project.
If the asphalt is failing for a large portion of the project, we can dig out all of the existing asphalt and start new.
As your asphalt paving contractor, we can recommend the best approach to make all necessary repairs to ensure value and longevity of your project.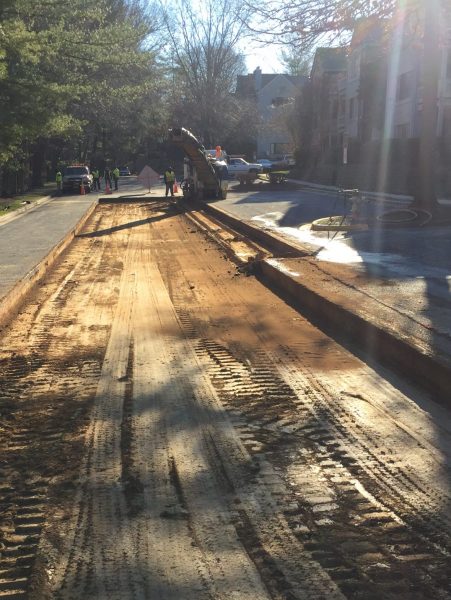 Concrete
Sometimes concrete curb and gutter or sidewalks must be adjusted prior to paving to change its elevation to fix grading issues, or to repair crumbled concrete. We can also install concrete pads to handle severe traffic around areas such as loading docks or trash dumpsters.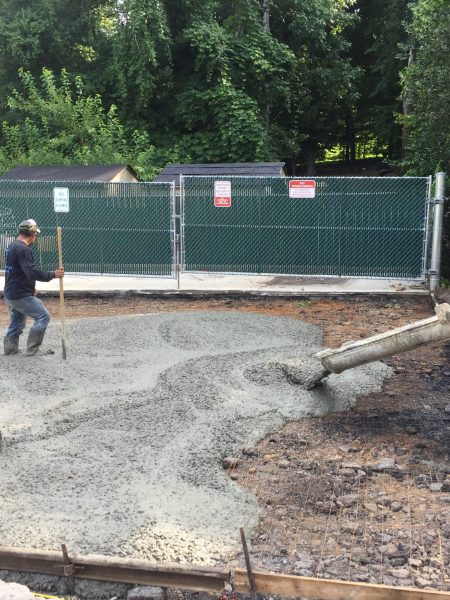 Asphalt Curb
In some situations where concrete curb and gutter is not desired, an asphalt curb may be installed.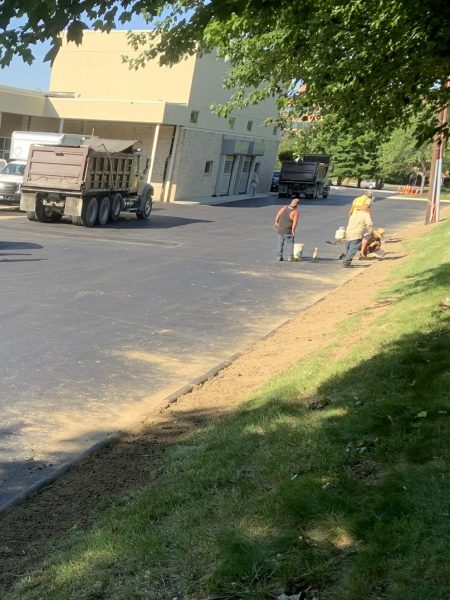 Soil Stabilization
In certain areas of MD, DC, and VA, the soils are not suitable for carrying the loads of traffic. This may be due to the soil makeup or the water content. There are several options to solve these issues.
Undercutting is the process of removing bad dirt and installing crushed stone in its place. A Geogrid stabilizing mat can aid the undercutting process in extreme situations. Soil cement is also an option for large projects, where cement is mixed in with all the existing dirt that will be under the new asphalt.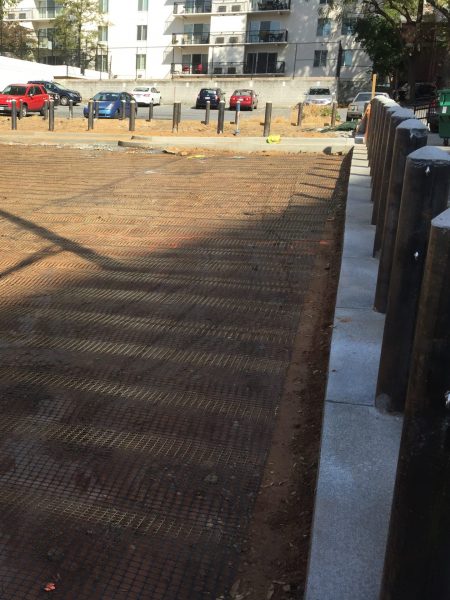 Paving Fabric
Paving fabric helps provide a water barrier between the base asphalt and surface asphalt. This water barrier is helpful once the surface asphalt starts to oxidize and show surface cracks. Water will get through the surface cracks, but will not penetrate into the subgrade and cause structural failure.
Fabric can also help stabilize pavement in areas of widespread low-grade cracking.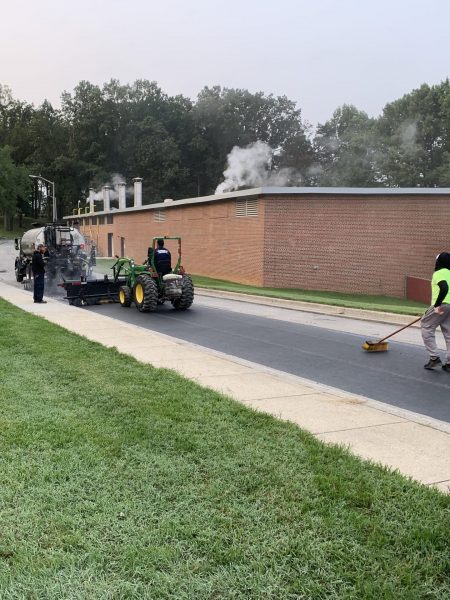 Pavement Maintenance
As your top asphalt paving contractor, we also offer services to keep your asphalt in top cosmetic shape after the paving is complete. This includes pavement markings (paint, striping, thermoplastic), sealcoating, crack filling, wheel stop installation, and sign installation.
Tar and chip is also a form of pavement maintenance that helps seal surface cracks and helps restore minor rideability issues.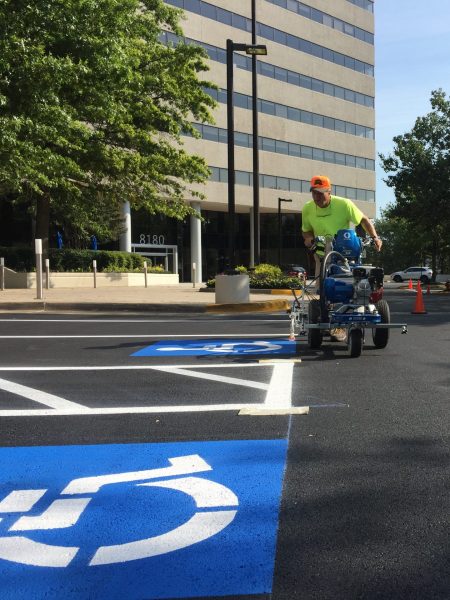 Utility Adjustments
Sometimes utilities must be adjusted to the elevation of the new asphalt. We can adjust common roadway structures such as manholes, storm drains, water valves, gas valves, etc.
We can also install drains to help with any water drainage issues a site may have.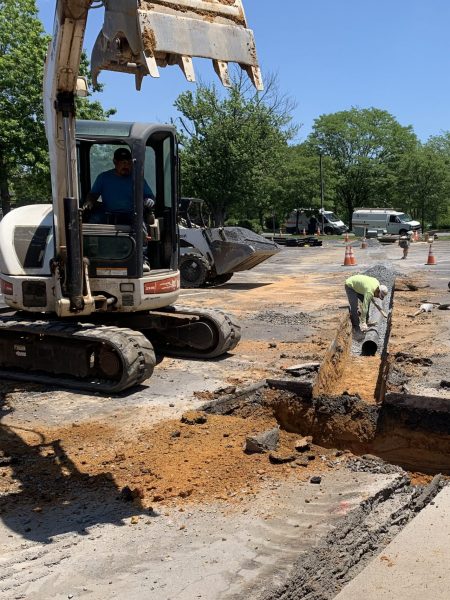 Site Development
Site development is a general term to get a piece of land ready for paving. It can include work such as erosion and sediment control, excavation, utility installation, etc.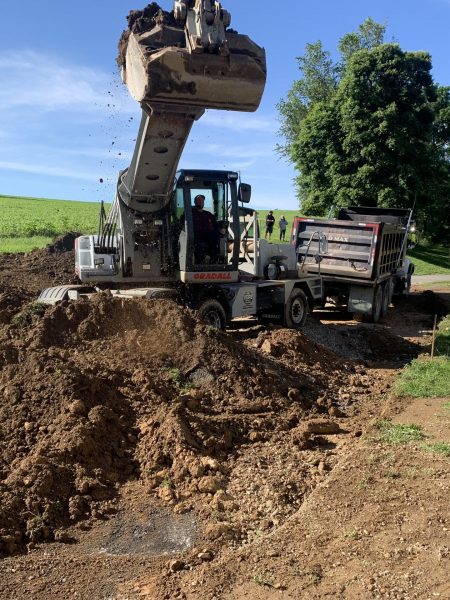 Our Services
We're an asphalt paving contractor that is proud to offer a wide range of comprehensive services to our valued customers.